Goodddddd morning once again, we are at Perapat right now and getting ready for our breakfast.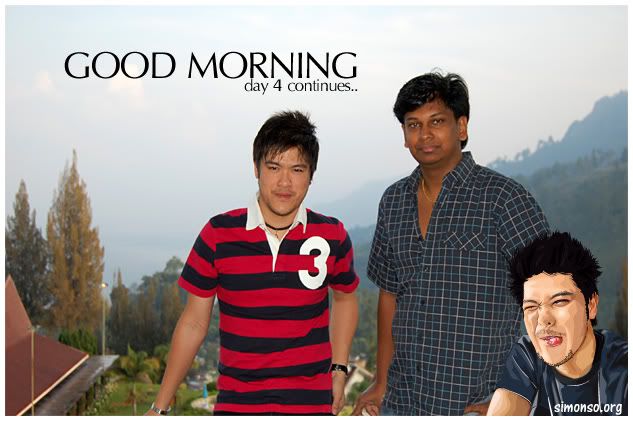 Oh yeah, it was noodle and porridge again. So i had them both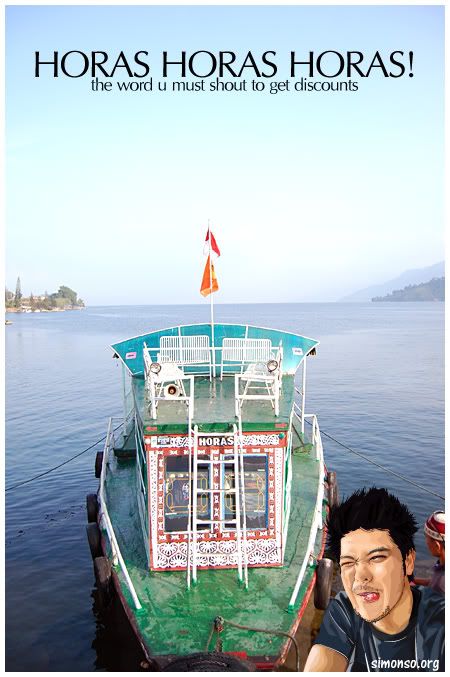 Horas is some sort of semangat word in Perapat, so when you greet them with a triple Horas! you'll enjoy better discounts when you shop. Tee hee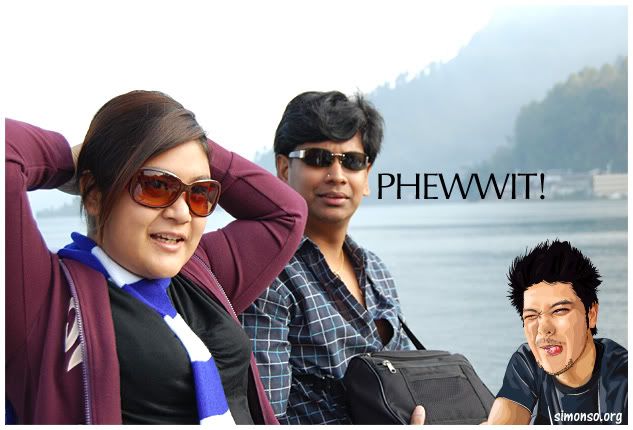 Anitha doing the hair advertisement, so let's not interrupt. Silkyyy smoootth!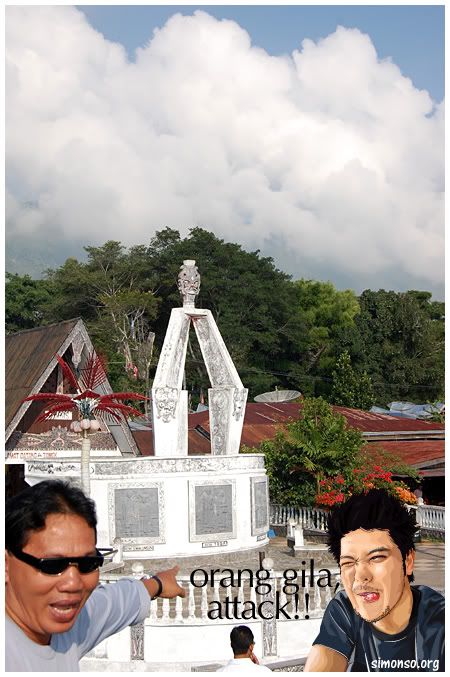 Ahah that's Robin introducing and explaining what the Arch is all about.. he wasn't shouting by the way ha ha!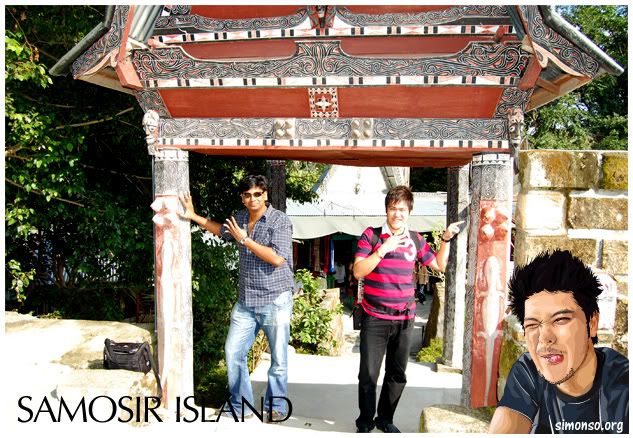 We were told that people from this island loves women with big butts and breasts. To enhanced further, most of their building and architecture has four breasts.
Looks wasn't the main requirement at that time, up and down BIG can dy! Reason being is because they want to have as many kids as they can... One of them has a family size of 2 soccer teams
When were done with shopping, Robin showed us something rather different. Kids would dive down and collect coins that you throw in. Robin threw a 1K rupiah further away from the docks and this 2 kids were racing for it. OMG!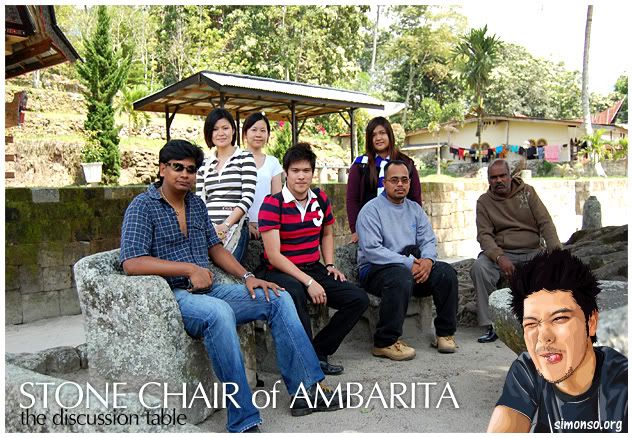 The next island we were invited to the stone chair and discussion table. This is where they have their criminal discussion. Like their mahkamah of discussion if somebody committed an offense.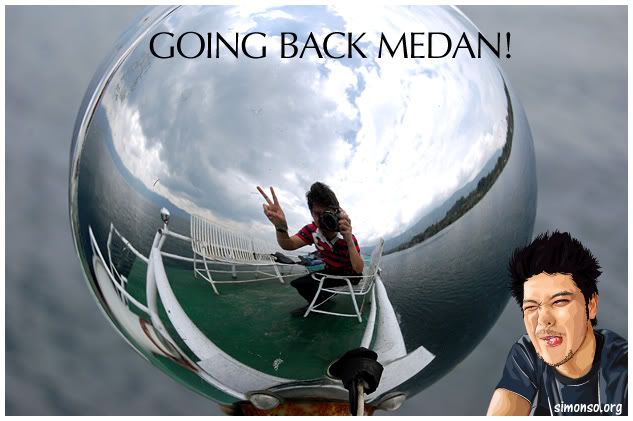 Did a bit more shopping then we head back to Medan with another 5 hour bus ride.. OMG!